New Home Construction
We make high quality energy efficient home construction achievable within your budget goals.
Contact Us Today
New Home Construction
At Greg Fitzpatrick, Inc. Custom Home Builder, we work with you to make high-quality, energy-efficient home construction achievable within your budget goals. We are happy to work with your architect or designer and help you develop the building plans required to build your beautiful new home. If you haven't located your building site yet, we can help you find the perfect lot location for your new home construction.
Energy-efficient new home construction is a primary focus of ours. We guide our clients to the products and construction methods that best balance efficiency and value. We can show you how energy efficiency can be made affordable both initially and save your family money on heating costs while making your home more comfortable throughout the year.
We promote sustainable "Green" home building products and methods. Every new home should be energy efficient, responsible to the environment, and healthy to live in. These goals are central to our construction. We are committed to incorporating green innovation into our new homes.
We are also committed to building your new home in compliance with EPA guidelines for Radon resistant construction standards. These construction techniques have been proven to reduce Radon levels, lowering the risk of Radon-related health issues. Every new home we build includes a passive Radon reduction system as standard equipment. Learn more about Radon and your home at EPA.gov.
Building Process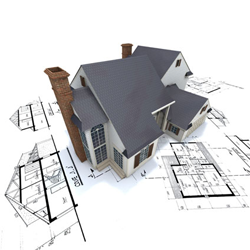 Greg Fitzpatrick, Inc. Custom Home Builder will work with you to transform your new home's vision into workable building plans and specifications. We provide a guaranteed price to complete your home construction project and work quickly to get you into your new home as soon as possible. Here is an overview of the building process step by step.
Groundbreaking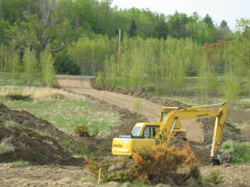 During the groundbreaking, any required trees are removed, and excavation for the driveway begins.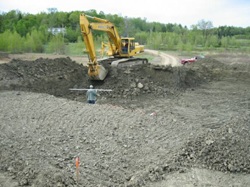 Excavation continues for the house foundation, utilities, and drainage system.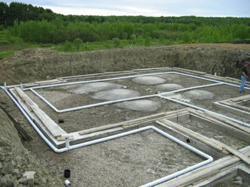 Forms are set, and footings are poured. The foundation drain system is installed.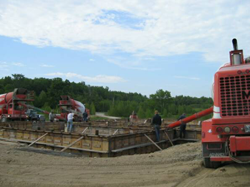 Wall forms are set, and concrete is poured for the foundation walls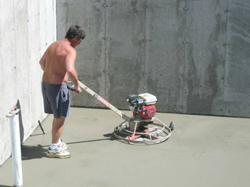 Concrete basement and garage floors are installed after backfilling with crushed stone and compacted sand
Framing begins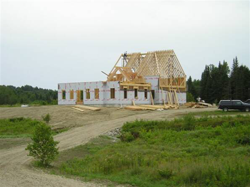 This is perhaps the most exciting phase of the home construction process. Progress advances quickly as your home visibly takes shape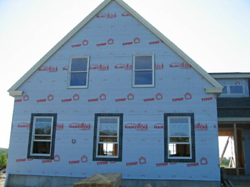 Roofing, windows, and doors are installed, and the new house becomes tight to weather.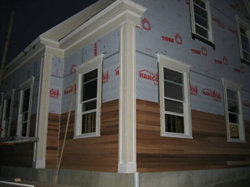 Exterior trim and siding are applied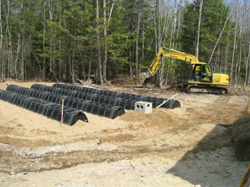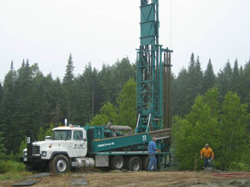 The septic system and well are installed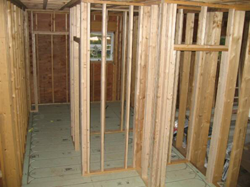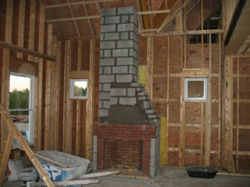 Inside the house, partition walls are built, and the chimney is installed.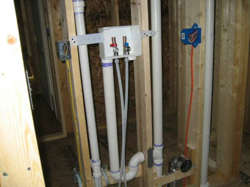 Plumbing and electrical systems are roughed in.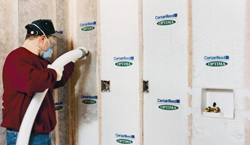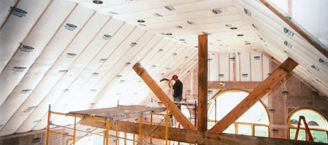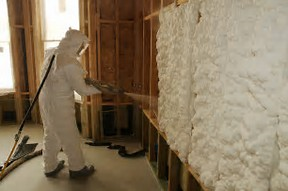 Insulation is installed in wall cavities and attic spaces after thoroughly sealing all penetrations and seams to eliminate air infiltration.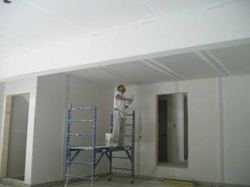 Drywall is installed and finished.


Hardwood and tile floors are installed.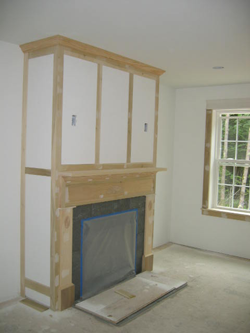 Finish carpenters install interior doors, trim, window trim, crown molding, baseboard molding, shelving, fireplace mantels, and stairways.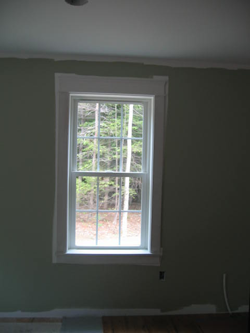 The painters prep and prime the walls and trim, paint the ceilings, and apply color to the walls.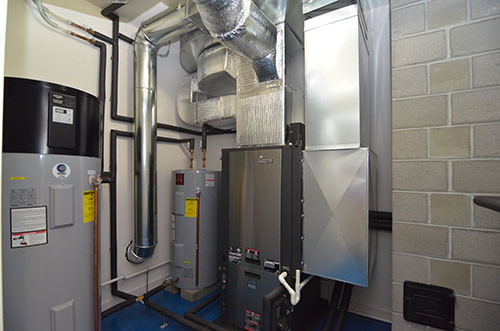 At this point, we complete the installation of the mechanical systems.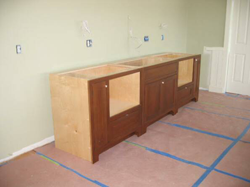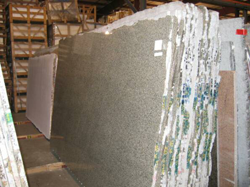 Cabinetry and countertops are installed.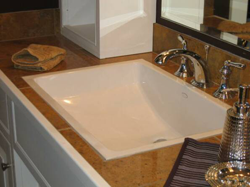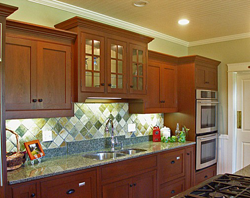 Plumbing fixtures, appliances, and lighting fixtures closely follow cabinetry and countertops.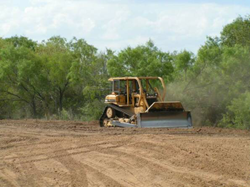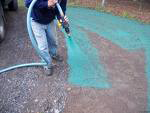 Back outside, the excavation contractor returns to the final grade for proper drainage. Hardscaping is installed as well as loam and hydroseed to establish the lawn. The driveway receives a final finish with screened gravel and is paved if applicable.
Our Last Week on the Job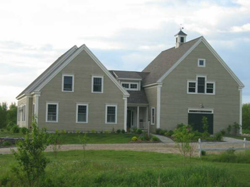 The painters complete touch-ups, we operate and test mechanical systems, and the cleaning crews perform a final cleaning. Your new home construction can be ready for your family in 6-12 months from groundbreaking through completion!